The Alexandria Area High School Concert Choir, under the direction of Steve Deitz, will have an immersion choral experience in Minnesota Choral Tradition. Steve has invited Dr. Erik Christiansen, grandson of the founder of the St. Olaf Choir, F. Melius Christianson, to Alexandria to work with the choir.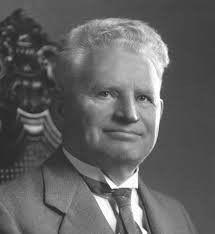 The Christiansen family has inspired countless young singers to continue raising the standards of choral music in and around Minnesota. Seeds of their teaching were spread to other colleges and high schools for generations.
Dr. Erik Christiansen is a 41 year veteran of directing choirs and teaching voice, and music theory. For twenty-eight of those years he was employed at Stillwater Area High school where he also led the Music Department as its chair.
Prior to Stillwater he taught at two other high schools plus Southeastern Louisiana University, Capital University, and Concordia College.
Dr. Christiansen spent two years at Pacific Lutheran University (Maurice Skones), earned a Bachelor of Music degree from Concordia College (Paul J. Christiansen), a Masters in voice performance from Southeastern Louisiana University (Ralph Roberts), and a Doctor of Musical Arts in choral music from Arizona State University (Doug McEwen). He also attended a dozen Paul Christiansen Choral Schools at Bemidji State and Chautauqua, NY.
Dr. Christiansen was raised in Moorhead, MN where his father was director of the Concordia Choir and department chair. He reluctantly but inevitably entered the "family business" after his brother Sigurd (Texas Lutheran College), uncle Olaf (St. Olaf), father Paul, and grandfather F. Melius Christiansen (St. Olaf).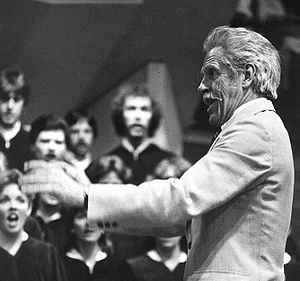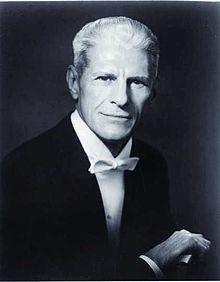 Under Dr. Christiansen's leadership The Stillwater Choir became well known for its big warm tone and the quality of its repertoire. They won several "best choir" and "best of festival" awards at festivals around the country and added 28 "superior ratings" to Stillwater's record unbroken string of that rating. The choir toured (mostly out of state) each year singing concerts and doing brief workshops. They also performed with distinction at the Concordia, St. Olaf, and Dorian festivals, and four times performed at ACDA's Choral Arts Finale Concert at Orchestra Hall.
Dr. Christiansen says, "It is a true thrill for me to have this experience with the choir. I have been a fan for many years dating back to when my father would speak of the Alexandria High School Choir with high praise around our dinner table and in recent years as Steve Deitz and I have become friends. The places are few that are rooted as deep as Alexandria in valuing of good choral music and the gifts it brings to the singers and the community. Murrae Freng (one of my important mentors), Les Dehlin, and Steve Deitz have all been passionate advocates of the choral Art and high standards"
Alexandria High School has long had a strong choral tradition. There have been only 3 conductors in the past 67 years.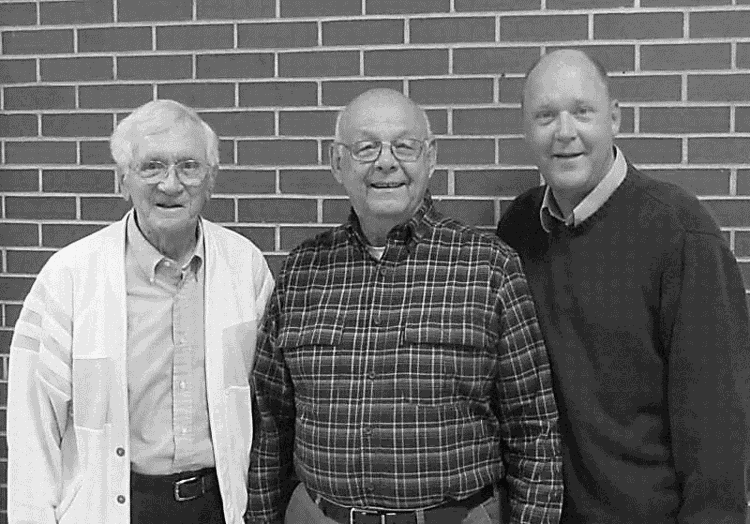 Murrae Freng (1952-1965) and Les Dehlin (1965-1987 both attended Concordia College in Moorhead, and considered Paul J. Christiansen their mentor and friend.  Steve Deitz became the choral director in 1987 and maintains that position today.
ITINERARY OF EVENTS FOR THE ALEXANDRIA CHOIR:
Friday, March 8th Clinic In-service with D. Michael Smith from Brainerd HS and Concordia College (retired).
Tuesday, March 19th Alexandria Choir will travel to Concordia College, Moorhead to rehearse with the Concordia Choir. Dr. René Clausen, Conductor
Thursday, March 21 Dr. Erik Christiansen will guest-conduct the Alexandria Choir at the 67th Annual Kiwanis Concert at the AAHS PAC 7:30 PM
Friday, April 5th Alexandria Choir will perform works by Christiansen at the 2019 Central Lakes Conference Music Festival at Bethlehem Lutheran Church in St. Cloud
---
For more information, contact Vocal Music Director, Steve Deitz at 762-2142 Ext. 4601
Repertoire for this concert includes:
"Bread of Tears" by PJC; "Little David, Play on Your Harp" by PJC; "Skip to My Lou" by PJC; and "O Day Full of Grace" by FMC